Dancing On Clouds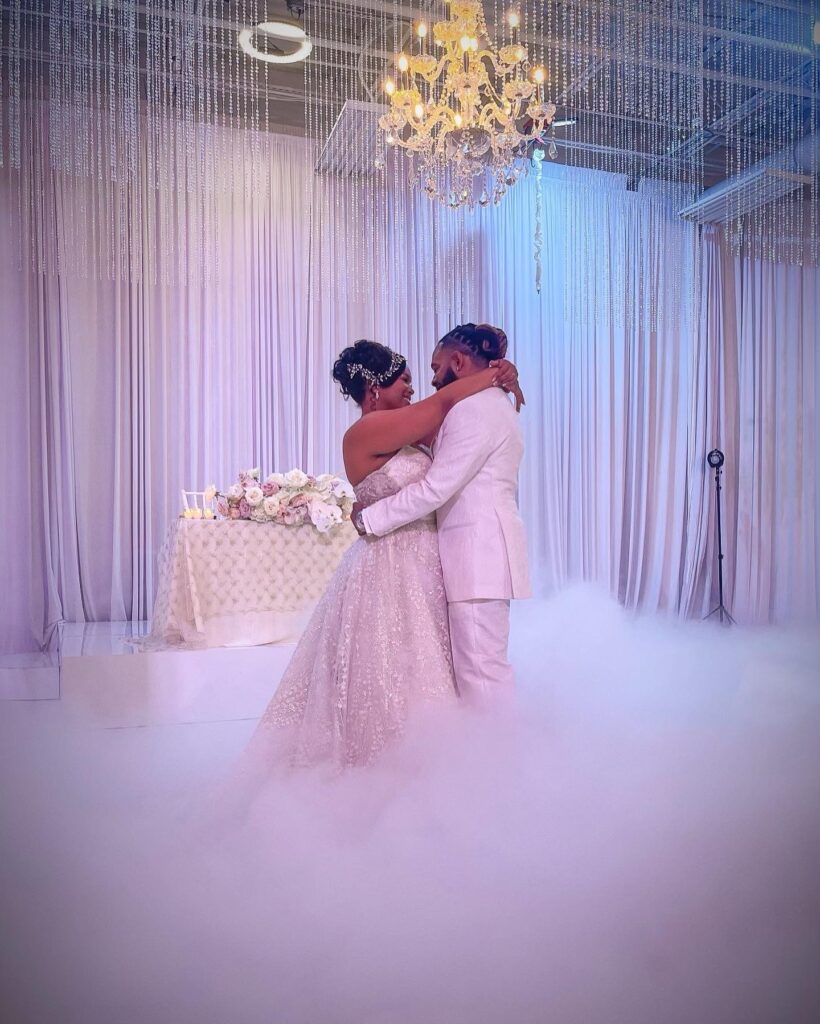 Add the perfect wow factor to your wedding day by booking our fog for your first dance as you dance on clouds. The pictures and videos for your first dance make this add-on worth it plus more. The look on your guests' face when the fog starts is just a nice plus as well. As your first dance starts, we send clouds of dry ice smoke on to the dance floor to hug your feet and lower body making for an amazing and jaw dropping first dance. Don't worry about venues saying no to our service because we use dry ice instead of fog juice which guarantees that we will never set off a fire alarm or sprinkler system. Inquire about booking our "dancing on clouds" as a stand alone service or add-on today.
Spinning Cold Sparklers
If you thought our dancing on clouds effect was jaw dropping, wait until you pair that with our brand new spinning cold sparklers. The sparklers are cool to the touch and pose as no fire hazard or threat to any person, venue, or decor. Our effects technician will set off the sparklers during the first dance and the following special dances, as well as during the room reveal for pictures and/or videos before the guests are allowed in the room. Inquire about booking our spinning cold sparklers as a stand alone or add-on service today.