Event Up Lighting Rental
Dimensions Entertainment offers beautiful uplighting to enhance the ambiance and look of any room. Uplighting is a technique used in lighting design to enhance the appearance of a space by carefully selecting the perfect placement of RGB lights to shine against a wall, draping, or columns. The end result will light take a dull space and turn it into a well lit room in any color combination you choose.With our special lighting rental fixtures we have 100's of color options to choose from. If you want to transform your space, especially wedding venues, book Dimensions Entertainment for your up lighting rental in South Carolina.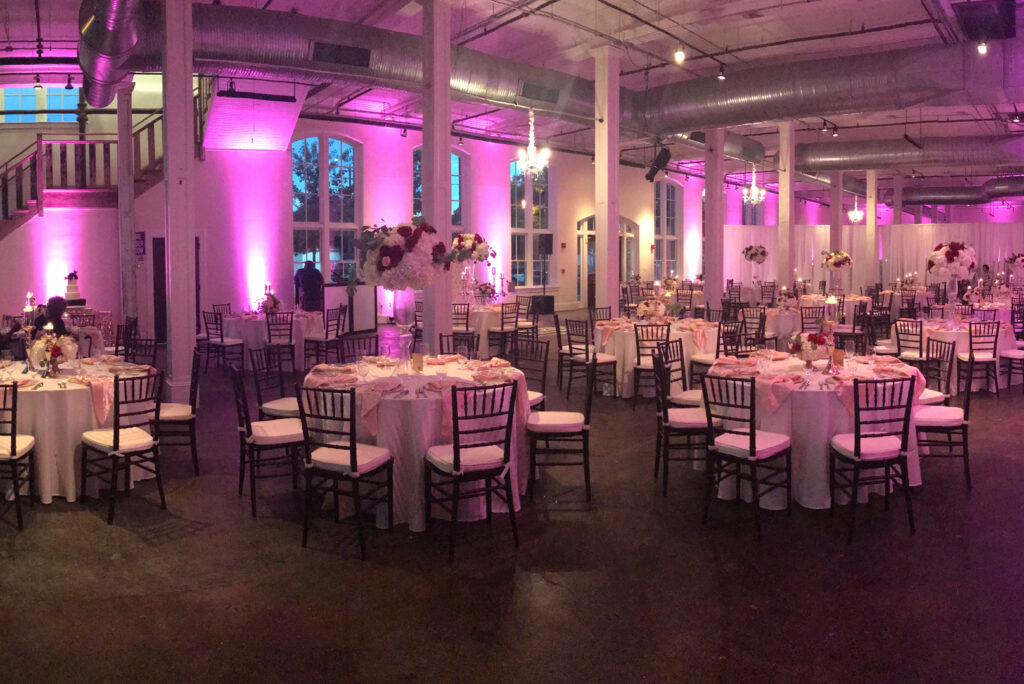 First, let's decide on the colors to match the room decor. We recommend considering brighter colors as they will provide greater effects in your venue. You can provide us a color swatch or choose from many colors with our online planning form and we will match our lights with your decor. Once the dance floor opens, the lighting can change to the beat of the music when your uplighting rental package is paired with our DJ services. We also offer DJ Services, Photo Booth Rentals, Dancing On Clouds, Cold Sparklers, and more.
Custom Monogram Lighting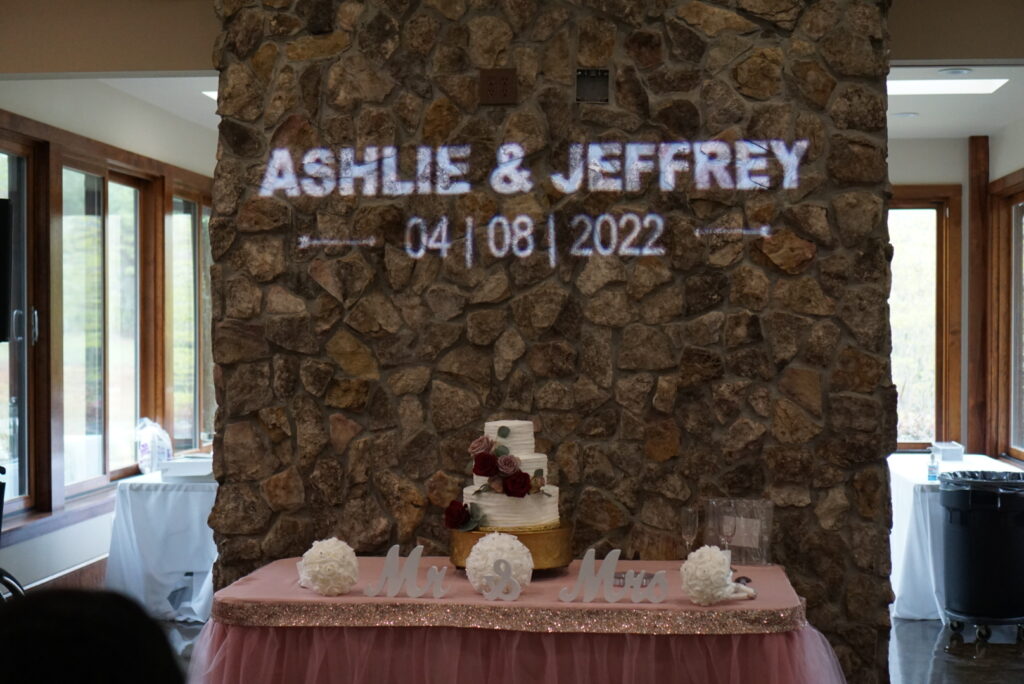 Imagine having your name, initials, or custom design shining with elegance on the center of your dance floor or wall for everyone to see. Custom monograms are a simple, yet, elegant touch that can complete your event's decor. Not only are monograms perfect for weddings, they provide the right touch of personalization and branding to any corporate event or party. You choose your design from our online database of over 100 designs or you choose your font and text for us to design a unique monogram for your special event. If you want to stand out and be different, this is that final touch you need. Animated monograms are also available an additional charge. Take your wedding or event to a whole new level by choosing our monogram lighting package.
Custom DJ Facade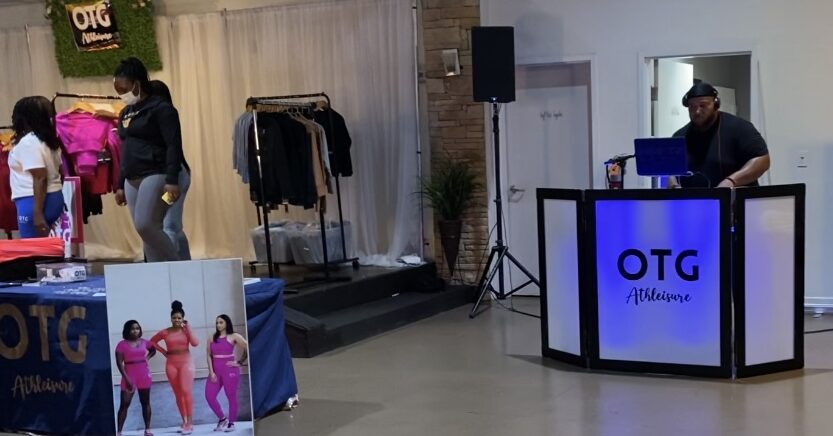 Sometimes a monogram just won't work on any wall or the floor. Sometimes we want just a little more personalization than the custom monogram light or we want to add to it. Our custom DJ Facade is the perfect way to do just that! The DJ Facade can be customized with your name, initials, company logo, or anything you'd like. Typically, the DJ is in front of the dance floor so what better way to brand your event than in front of the DJ.