Our Services
With our passion, knowledge, creative flair and inspiration, we are dedicated in helping you to achieve the perfect event.
DJ Services

Hosting Services

Photo Booth Services

Lighting

Sound Rental

Dancing On Clouds

Event Coordination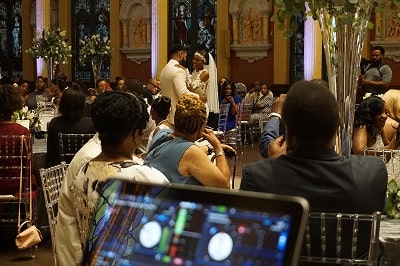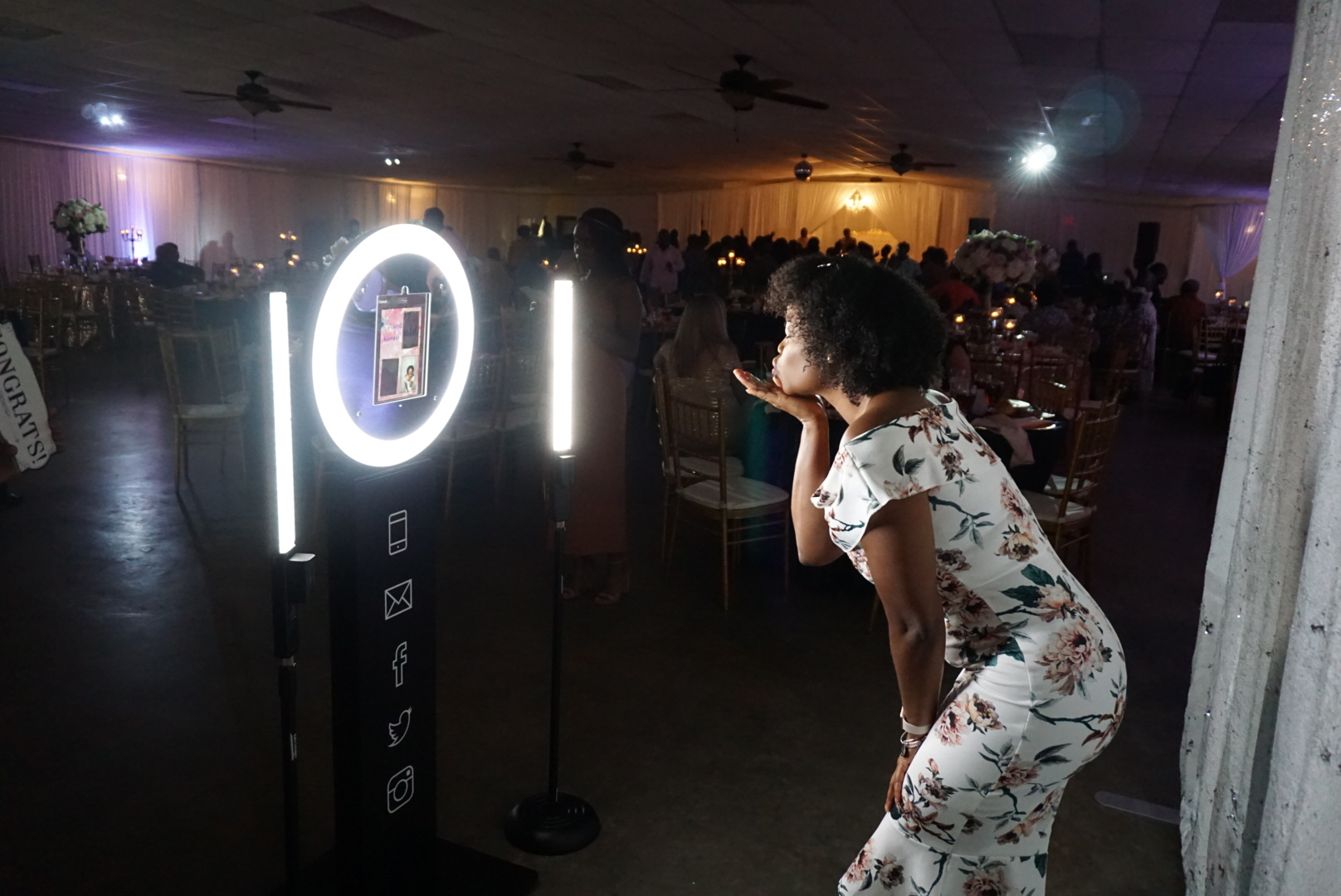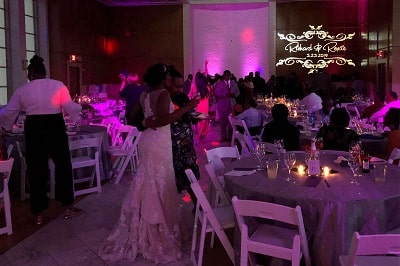 Paige Fennell
June 29, 2022.
DJ T.O. was recommended to me as a DJ to use for my school's Prom 2 years ago. She has done an outstanding job each year and keeps the party going!! She is professional and on time!! 🙌🏽🙌🏽🙌🏽 I appreciate the innovative ways she meets the needs of guests. For example, this year she shared a form to collect song requests from students. This only made them even more excited for their big night once it was clear they would hear songs they enjoyed!! In addition, the 360 Photo Booth was extremely popular and I loved that I received all of the videos after the event. She played a major role in making sure our Prom was a memorable experience for students and I am excited to have her back as our DJ next year!
JoLisa Drayton Rouse
June 11, 2022.
SheJay TO is the hottest DJ on the planet! She exceeded all my expectations. My guests, older and younger, enjoyed her. My flowers and decor disappointed me, affecting my day; however, TO was the highlight of my wedding. Thanks to her musical selection, my guests and I danced all night. My husband and some of our family members don't dance, but she was able to get them on the dance floor. I've known my husband for 15 years, and our wedding celebration was the first time I've ever seen him dance at any event. Our day was even more special because he danced with me; that was an unforgettable moment, and I'm reminiscing as l write this review. If you book SheJay TO, I promise she will not fail or disappoint you.
Katurah Scott
May 8, 2022.
DJ Streetzz was the perfect DJ for my event. I hosted my sister a 21st birthday party and it was an intimate affair with just close family and friends. Streetzz arrived early and took us on a musical journey with his selections. My guests enjoyed every bit of it!! The honoree (sister) still can't get over the party experience and that could not occur without DJ Streetzz. I will be utilizing his services again!
Shauna Bryant
May 8, 2022.
Went to a wedding last night with DJ Streetzz and it was such a great time!! Kept the party going all night!
alesha brown
February 25, 2022.
DJ T.O. is the most versatile DJ I've ever worked with. I've hired her for both professional and personal events and she never disappoints. The Spinny Booth is also a hit that my guests love EVERY TIME! Thank you Dimensions Entertainment and DJ T.O. For always showing up and going above and beyond EVERY EVENT!
Kimberly Elaine
February 17, 2022.
T.O. was very professional during the time we connected regarding her services for my wedding day. Due to an unforeseen circumstance she was unable to be there on my wedding day and seamlessly sent a replacement (DJ Frosty) with no trouble at all. Sometimes things happen out of ones control, but she did not leave my husband and I hanging and I really appreciate that! I would definitely recommend checking her out for your DJ or SheJ needs!
Sharifa Hodge
February 17, 2022.
I booked SheJay T.O. for my husbands 50th birthday foe DJ services as well as 360 booth!! There aren't enough words to express the AMAZING job she did. She was responsive, professional and all the guests raved about the choice of music played and I didn't select the playlist. I am definitely using your services again for future events! Book her today! You WILL NOT be disappointed!!!! Thank you from my whole heart for helping to make my husbands party a success!!
Gabby Keisler
February 13, 2022.
DJ Jeffrey did a wonderful job for our wedding! Couldn't of asked for a better experience! He kept people out on the dance floor all night!
Greg Smith
February 13, 2022.
Awesome… very professional, need more stars that just 5
Deonna Wylie
January 31, 2022.
I hired Dimensions Entertainment for the 360 Camera and to provide the soundtrack for my Rosé Shower and it was a great time! My guest and I were very pleased! Will definitely hire again!!